About Olga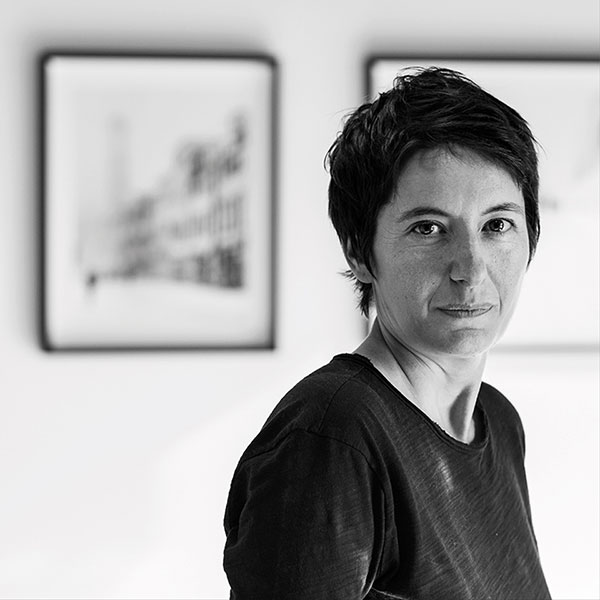 photo courtesy of Peter Murrell
Olga Karlovac is a self-taught, abstract and street photographer, born in Dubrovnik, Croatia. She is best known for her unique and expressive style of photography and her trilogy of self-published photobooks.
Olga uses her camera to capture fleeting moments and emotions. Working exclusively in black and white, predominantly after dark and in rainy conditions, her abstracted images blur the lines between figuration and visual poetry. Her dreamlike scenes lead us down winding streets and invite us to linger and lose track of time, to recognise the familiar within the barely there.
in the blink of an eye
in the moment between day and night,
somewhere at the edge of darkness and light
walking down an empty road below the mountain of memories
while strong winds from the north carve your marks all over my skin
i feel your breath
and i imagine…
Olga originally wrote as the opening text for her "escape" photo book
Her photography has been featured in many photography magazines, such as black+white photography magazine, frankfurter allgemeine zeitung, der standard, inspired eye, etc.. Olga has exhibited in group and solo exhibitions around the world, mostly in London, where she exhibited in Saatchi, POSK, ECAD, Project Space and other galleries, as well as in the rest of UK, the USA in New York, in Belgium, Italy, Iran, Albania, Ireland, France, The Netherlands and others.
Following the success of her trilogy, she is currently working on her next book. Having been interviewed about her unique style and experience of self-publishing, she also offers online tutorials to share her experience of shooting, producing and marketing photobooks.
WHAT OTHERS SAY
"Enigmatic and uniquely creative, Olga Karlovac's mysterious but alluring portrayals in black and white have become a much admired signature style.

Atmospheric, and rich with emotion, her imagery resonates a melancholic beauty and invites one to take a poetic journey into the shadows as a fellow conspirator.

Zagreb and Dubrovnik are the 'theatre stages' for her dramatic and enchanting images featuring abstract, lone and collective figures. Her compositions reflect a dream world glanced through rain, shadows, glass, and moisture – core elements that Karlovac regularly appropriates for her compositions.

The artist's worldwide audience is growing through the significant impact of her chosen medium, the photo-book, where she keeps total control over every stage of production."

Mike von Joel for Bermondsey Project Space Gallery, December 2019
"Olga presents images that are kinda dreamy and mysterious. She distorts the info from the source and presents it in an image that seems to not define anything perceived as common reality. Well, I don't think that's so true. See, when viewing Olga's photos in this book what happens is that the mind is challenged because it can't really grasp anything to connect in reality. Well, it's true that a photo is it's own new 2 dimensional reality, then it must also be true that the info received is new to the viewer.

The distortions in Olga's photos are deliberate and planned. Perhaps they are not distortions at all. Olga's photos conjure up dreams. Each one is a dream or part of a dream or part of the dream world Olga tunes into. We are not gifted the crutch of 3 dimensional reality. We are presented a new vision of a world that invites us in. It puts in front of us images that come from Olga's eye, heart and mind. It puts those images in our path and we have the catalyst Olga gives us to discover what is common between us and also what is unique to us."

Don Springer in foreword for 'before winter'